7:30, Tuesday 30th September. The bile in my throat is building as Paul Scholes, that familiar figure whom I quietly respect, but publicly despise, sits in the ITV Studio and questions the commitment and desire of the Manchester City players- and fans- in the Champions League.
His deliberately antagonising words have the desired effect, and, in addition to my shirt, I now fetch the sky blue and white bar scarf as if to prove my support to the total of 0 other people watching the game in my living room at the time. My teeth, fists and all other areas are clenched and I'm ready for battle.
Then the team sheet comes on to the screen.
All of my clenched areas are released like an athlete on the last rep of a World's Strongest Man contest. My nose is bleeding, my veins are popping out from under my skin and my passionate anger turns to hysterical sorrow as the result is no longer in doubt. City will not win this game.
[pullquote]All of my clenched areas are released like an athlete on the last rep of a World's Strongest Man contest.[/pullquote]
The reason? Pellegrini, like Mancini before him, has decided to yet again set up with two strikers and only two central midfielders.
This may not sound the heinous crime that I am making it out to be; after all, Yaya Toure and Fernandinho were excellent in the middle for City's domestic double last year, and Dzeko and Aguero were second only to Sturridge and Suarez in goal output. But this is the Champions League. It's different. And City just don't seem to have realised that, even after 4 years of disappointment.
4-4-2 worked well for City in the Premier League last season, particularly against the lesser teams, because they were able to keep the ball and bombard the opposition with their irresistible attacking force, regularly putting six or seven goals past the opposition. The Etihad has been a domestic fortress for many years now, City have become accustomed to teams dropping off, challenging them to break down their flat back 7's and at times just trying to lose by as few goals as possible.
But this is a new level. Teams aren't scared of City in the Champions League and why should they be? Almost all of the top teams in Europe pack out the midfield in games of this type and this is where City repeatedly have come unstuck. Yaya Toure and Fernandinho were given too much to do against Roma, as the central pair have been in all of City's European games. Without the possession and service that they can normally provide City looked like they were playing without oxygen. Their passing was sloppy, their ball retention poor and, with the exception of David 'Merlin' Silva, their performance mediocre.
Since their return to the top level of European football, City have a record of P21 W8 D4 L9. Take out the six wins which came in home and away fixtures to whipping boys Villareal (who were relegated from La Liga that season), CSKA Moscow and Viktoria Plzen and the problem would appear to be very clear, City cannot yet win games against the Goliaths they have faced in Bayern Munich, Real Madrid and Barcelona.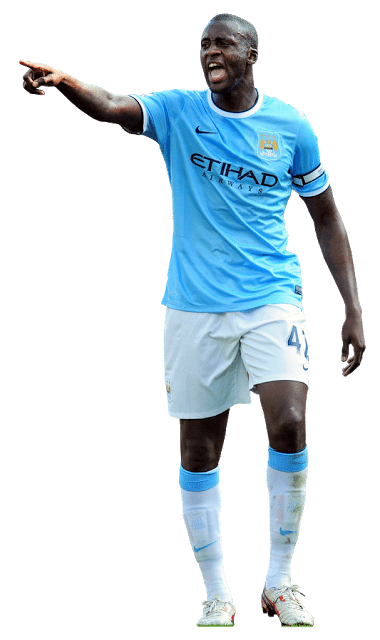 But this should not be the case as City are far from David. Critics will rightfully point at the financial figures of the club; the bench warm from the buttocks of multi-millionaires and the state of the art facilities at the SportCity complex and sneer that "Money doesn't always buy success".
What it doesn't seem to be able to buy is effective preparation and the recognition of what is a simple problem to rectify. It is often said that the definition of insanity is doing the same thing over and over again expecting a different result, and that is exactly what is happening here. The players are there; Milner, Lampard and the soon to be fit again Fernando are all capable of doing the job required, but for the entire first half the former two were sat on the bench watching what did not need to be such a struggle for their team.
Throwing as many match winners in Dzeko, Aguero, Silva, Navas and Toure on the pitch as possible will not provide consistent results if there is no stability. City are not used to playing without the ball, so they have to keep it to stamp their authority on any fixture at this level and win convincingly, as they should in most group stage matches at least.
Qualification is by no means impossible; a win home and away in Russia and favourable results elsewhere and the Blues are well back in the hunt, but unless this problem is solved and/or the unjust UEFA pot system churns out a group in which City will not need to adapt their playing style, they will continue to play Russian Roulette with a fully loaded gun. And there's only one outcome of that.