[dropcap]R[/dropcap]adhika Sanghani may only be twenty-three years old, but it's hard to believe she's so young considering the impressive set of achievements and accolades she's already won. One of the Telegraph's Wonder Women, Sanghani specialises in writing about women's issues. She has an MA in newspaper journalism from City University London, and recently came second in GQ's Norman Mailer writing competition.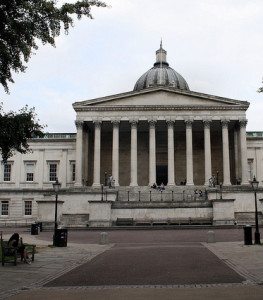 Her debut novel, Virgin, is a frank and intimate view of the sex life (or lack of it) of one Ellie Kolstakis. Ellie is a twenty-one year old virgin in her final year of a degree at University College London.
"Ellie isn't me, no matter how much everyone likes to assume she is!" says Radhika. "The only similarities we have are quite basic, like we both went to UCL and did English and are interested in journalism. It was just easier to keep those details the same as mine, because it saved me doing more research."
Radhika's inspiration for Virgin came from noticing a lack of similar titles in bookstores. "I felt like so many novels don't actually ever talk honestly about sex – or the lack of – for young women. A lot of the funny, graphic stories are real – they're just not mine. My girlfriends shared their stories with me for the book, because they also love the idea of breaking down taboos about discussing virginity for girls."
The first draft of Virgin was written in the space of a month. "The hardest part came when I had to try and edit bits. Writing a book was totally new to me – let alone editing one. I had no idea how I was meant to do it, so I just guessed. I like to think it worked."
The best advice I have for young authors is just to write whatever it is you want to write.
Ignore all existing novels and just write what you feel passionately about. It doesn't matter if it breaks genres – it just has to be authentic. Don't just write a book because you feel like you want to. It has to be an idea you're totally in love with."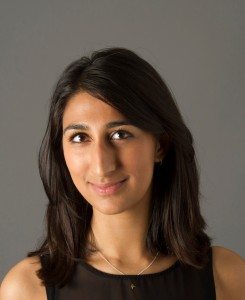 What about those aspiring to be journalists? "Get as much work experience as possible – whether it's internships, student journalism or freelance," says Radhika. "Don't be afraid to pitch amazing ideas to newspapers to improve your cuttings – although it is easier to pitch a news story than a feature."
"I struggled finding internships in the UK because I didn't have many contacts so I ended up going to Chile to work at a paper there. That really helped me, so don't be afraid to do something different."
When asked about her own attitude towards relationships, Radhika advocates honesty. "Don't change for someone because even if they do end up falling for you – it won't be the real you. That will be a problem later down the line. Far better to be your true self and wait for the right person to appreciate it all."
Radhika recommends Ian McEwan's On Chesil Beach for its portrayl of love and sex. "It's a totally different perspective to mine, because his female character is terrified of sex, but it does show just how intense the idea of sex can be when you haven't had it." She is also a fan of Caitlin Moran's How to be a Woman. "It's like a mini Bible on everything – especially relationships.
Radhika Sanghani's debut novel, Virgin, is available in print and e-book formats now. She is currently working on a sequel about Ellie's further adventures in dating.
---
Image Credits: Header (telegraph.co.uk), Image 1 (Flickr/Robert Cutts), Image 2 (radhikasanghani.com).
Related Posts