Platforms: NDS, PC, PS3, PS4, PSP, Wii, X360, Xbox One Developer: EA Canada Publisher: EA Sports
Uni isn't all about squalid student living and repeating your same old night out for 10 weeks in a row, you know. No, it's also about playing so much FIFA that your social life begins to entirely revolve around online multiplayer matches against an endless amount of twelve year old Liverpool fans. Playing to the extent that you can no longer watch a real life game of football without visualising the opportune moment for that game breaking lobbed through ball. Yes, I know my original intention when coming to University was to perhaps get a first and to make a few friends, but instead I'm a master of the 3-5-2 set to 'defensive' mode and for that I'm not sorry.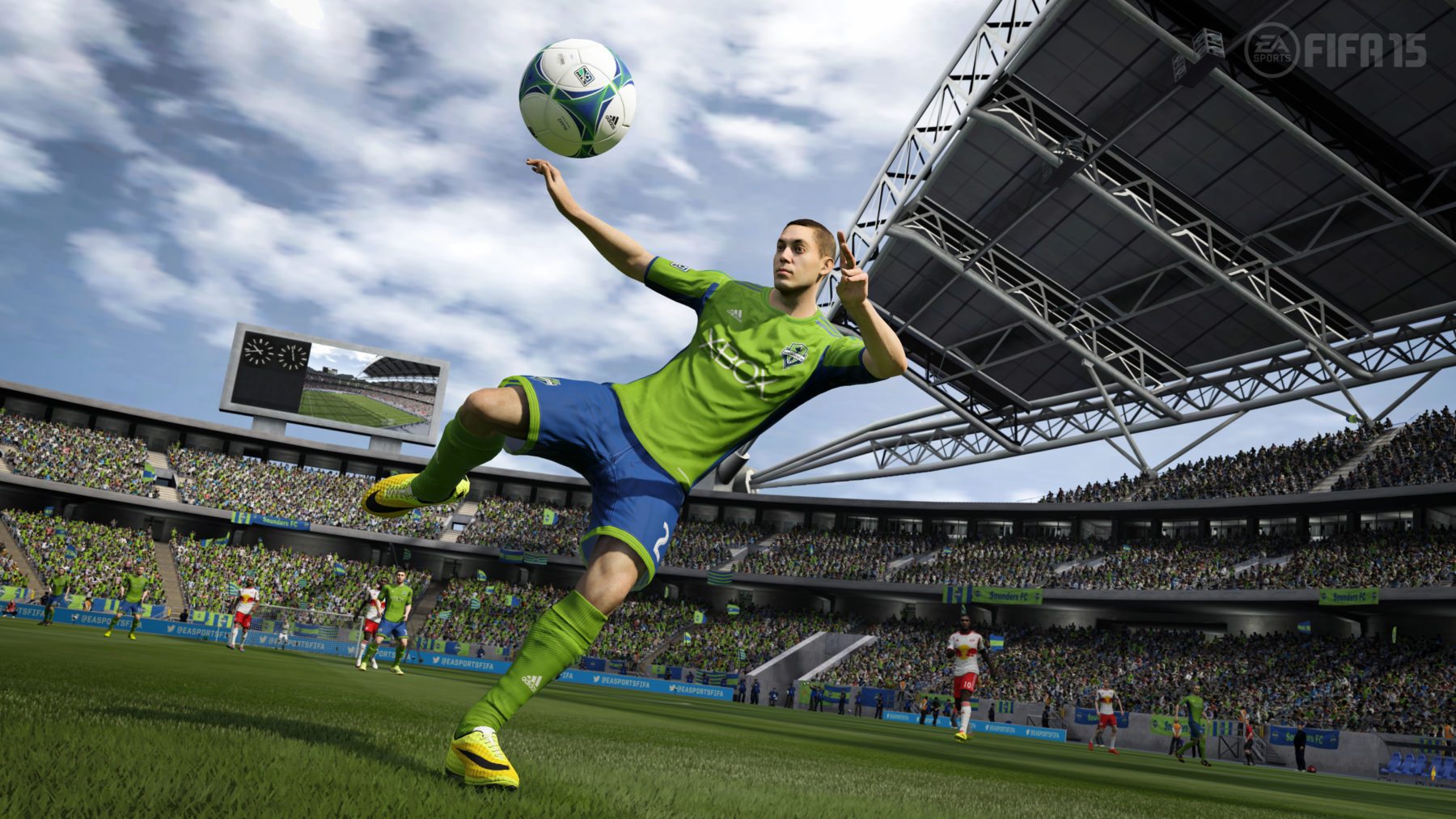 But the big question on everybody's lips (or at least the lips of every mildly to comprehensively socially awkward sports fan on campus) is should you stump up the extra forty odd quid for the next iteration of the game? Let's all be honest, for most of us (yeah so I'm not looking at the babied Bluebell bourgeoisie here), forty quid is a lot of money; providing for at least one guaranteed good night out at a hospitable and exciting local nightclub, or paying for about half a terms worth of a UniRider ticket for the ever reliable and expertly driven U1 bus service. Does FIFA 15 really rival such satisfactory ways of spending your hard-earned parent's money?
Duh, of course it does. Uni life can be tough at the best of times, what with the lack of good food and an extortionate seven to twenty contact hours a week on your timetable, so it totally makes sense to invest in a product that will guarantee you some good times, albeit at the expense of your degree. Although in 10 years' time you really won't be worrying about your second year module results or whatever, whereas you may still be battling away against your mate on FIFA 25, so these things are all relative. I'm not going to bother reviewing the game as you more or less know what you're going to get anyway, so here are 5 reasons why you should just go out and buy the thing. [divider]
1. Graphics sexier than Roy Keane's beard. 
Seriously, it looks beautiful. If polygons and pixels are your thing, you'll definitely be getting some kicks out of FIFA 15. EA boasted before the release that they've spent a lot of time remodelling face maps, and you can really tell. Wayne Rooney, for example, looks fantastic in his decidedly un-fantastic pugnaciously pug-faced way; just like in real life, he runs around with his red cheeks like a neglected sun dried tomato left forgotten at the back of the salad draw. That's the sort of realism we want and need.
In fairness, not all the models are perfect. For example, in the real world Christian Eriksen has a head of beautifully blonde boy-band hair, whereas in FIFA 15 he's been treated to an incredibly severe receding hairline, looking less the Backstreet Boys and more the severely Backcombed Boy. It might just be something in the water at White Hart Lane though, as young defender Eric Dier also appears bald before his time. These are minor gripes however, easy to ignore when you take into consideration the improvements in lighting, weather effects and player movement. [divider]
2. Loads and loads of licenses.
FIFA has always been the football game with all the licenses. Whereas Pro Evo has always been a bit like the non-athletic drip in the primary school playground whose Mum would only buy him knock-off trainers from Shoezone, FIFA was the cool kid who bought his Nike Total 90 astro turfs exclusively from JD Sports. There are 33 full officially licensed leagues in the game, including the top four English divisions. And, significantly, the Turkish Süper Lig also makes a welcome return to the series (said no one ever).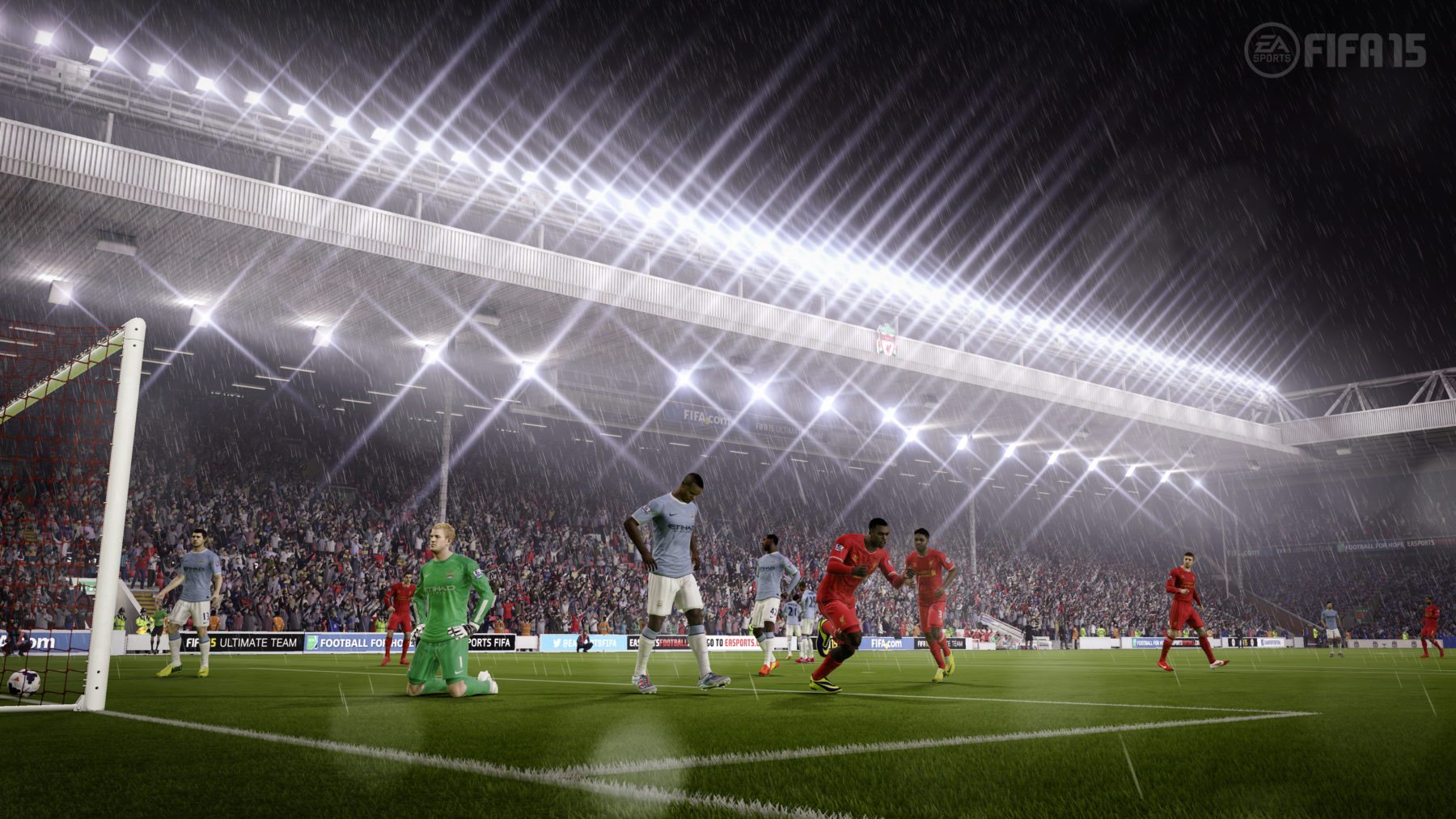 Rather more significantly though, to British FIFA fans at least, is the news that the English Premier League is now the 'Official Sports Technology Partner' of EA. Which means that all 20 League stadiums are included, along with real life referees, chants, graphics, and advertising hoardings. It actually really bolsters the atmosphere of matches, and is especially cool when playing career mode. All FIFA needs now is to bolster their post-game highlights package with some audio of Mark Lawrenson, famed in the footballing word for possessing all the charisma of a pissed up old misanthropic Grandad at a family Christmas party, and the realism will be unprecedented. [divider]
3. Pro Evolution Soccer: RIP.
On the note of Pro, can we please all fall silent for a moment of remembrance. Ah, take me back to the heady days of Pro Evo 6. Okay, so you were only ever able to pull of two tricks (the roulette and step over, respectively), and your players could only turn in 8 distinct directions, but the game had a charm that has never really been rivaled. It was a simpler time: Bolton were called Middlebrook, Edwin Van der Saar was given the name Farzel Haar, and there was that fake Irish player called Wayne Kerr that everyone transferred into their Master League team for the lulz.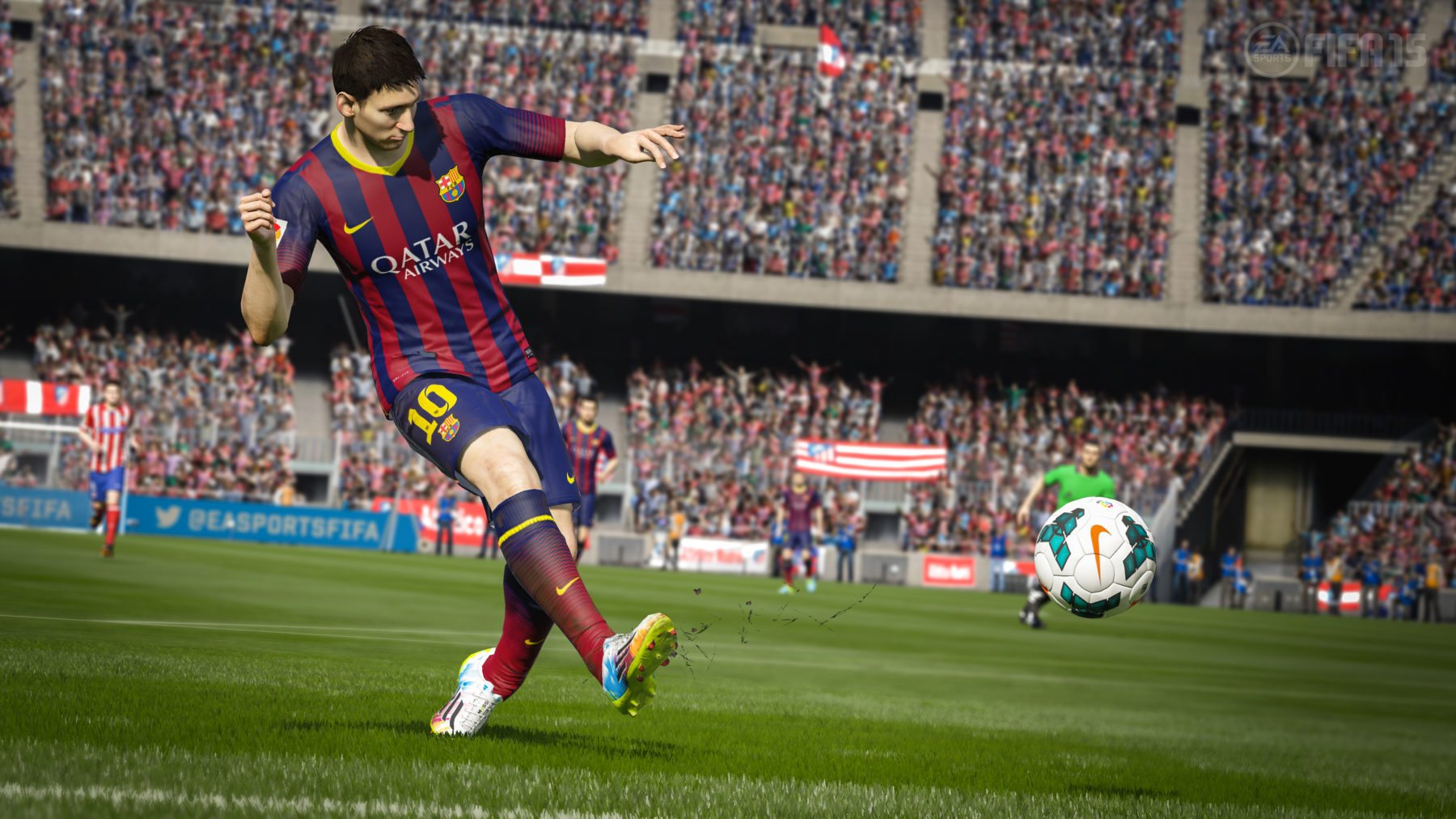 But these days, Pro is about as much fun as a night out in town at Altoria: it used to be alright, but now it's rather soulless and you're the only one there. Does anyone actually play Pro online? The fact that it's set for release mid-November, more than a month after FIFA, just seems like an admission of defeat to be honest. Do yourself a favour and steer clear: EA's shinier offering is the only real football game you'll need this year. [divider]
4. More fun with ABSOLUTE BANGERS.
EA made a right song and dance about the improved goalkeeper AI this year. And they're right, goalkeepers are much improved and actually behave in a noticeably more realistic fashion in this latest iteration of the game. There are far more goalkeeper animations, and you're less likely to see the same cack-handed save being pulled off time and time again: keepers make use of their whole bodies and behave more realistically when dashing off from their line to claim the ball.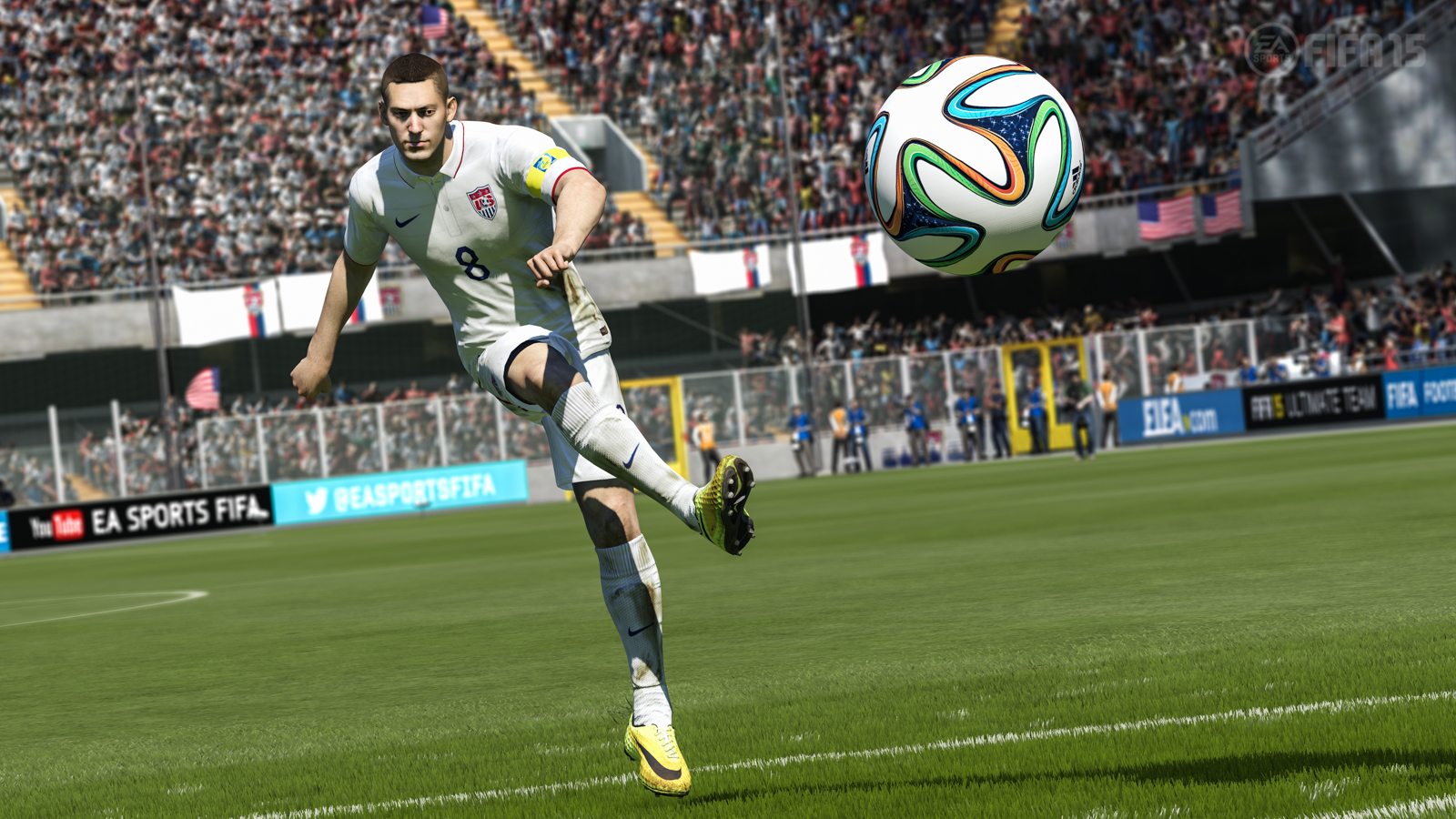 Which makes it all quite unusual for the number of UTTER SCREAMERS to have gone up so dramatically. Seriously, if you have the ball from 30 yards you might as well have a crack, as it seems far easier to score a ridiculous glamour goal (or seven) than it was last year. The first game I had with a friend ended 3-2, and at least four of those goals were more exciting than anything I had seen in FIFA 14. I hope commentator Martin Tyler had a few packets of Strepsils handy when he recorded his lines for EA, as by the end of the game he was practically hoarse after Messi nearly brought him to a guttural orgasm with a forty yard peach. [divider]
5. Be social by being unsocial.
One of the reasons why this increase in stunningly unpredictable goals is so fun is because it makes those games with your mates so much funnier. The satisfaction you get from containing the ball in the middle of the park for the whole game before scoring a total fluke of a worldie with a player like Dean Marney, and then proceeding to 'park the bus' (a genuine FIFA 15 tactical feature), is simply something that getting a first in your degree will just not give you.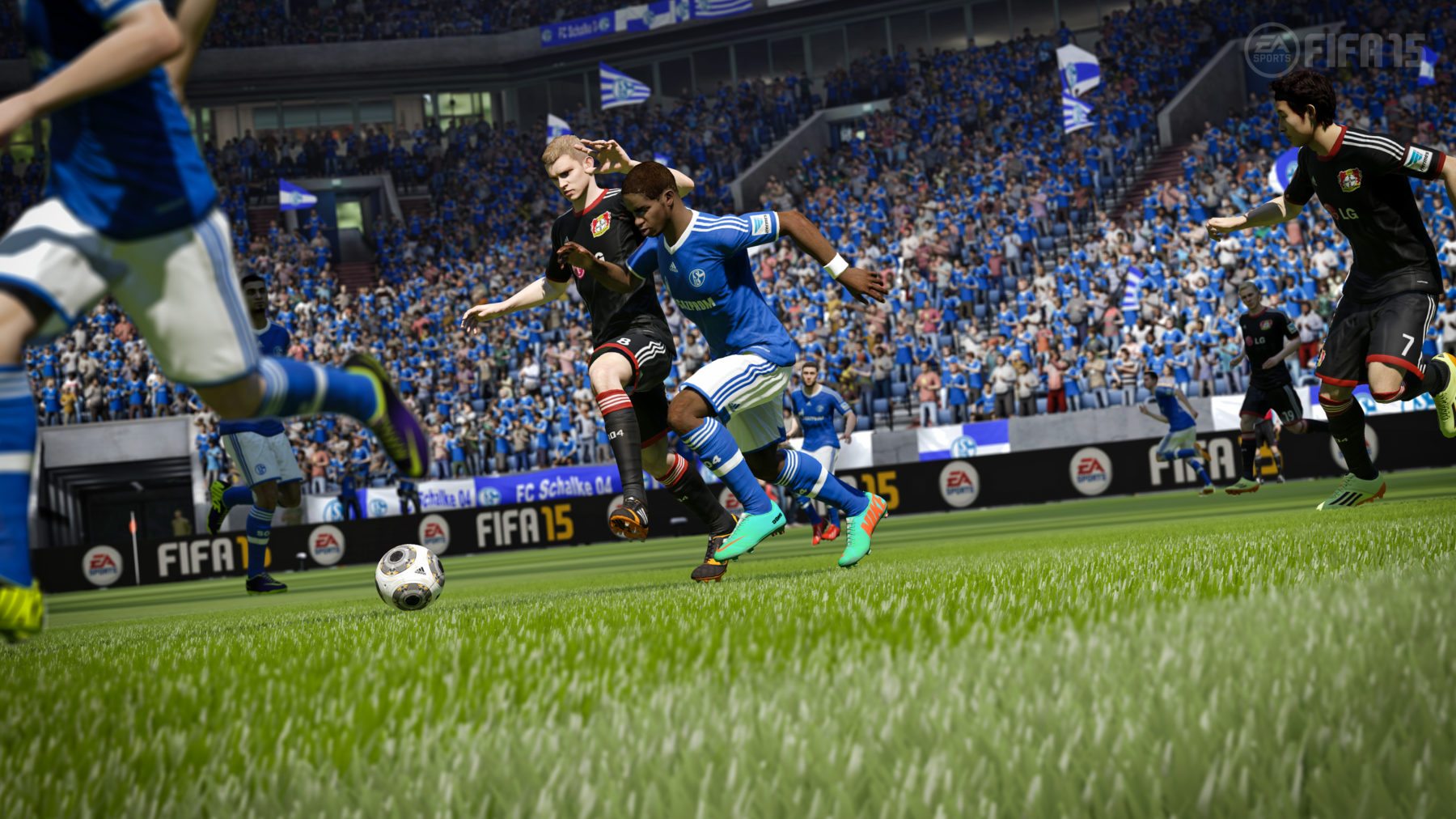 Alright, so I can appreciate this being a pretty annoying feature if you're playing a relegation six pointer eight seasons through a world class career campaign but, come on, try and see the positives. At its heart FIFA is a social game, designed to be played against your mates whilst slobbing it on the sofa on a Saturday afternoon, and anything that makes these games more tense and controversial is a big plus in my book.
Of course, another benefit of the social aspect of FIFA is that someone else in your house might go out and buy it, meaning that you don't have to. But that would sort of undermine the entire point of this article so I don't think I'll mention it. [divider_top]
Follow us on twitter @BoarGames!