[dropcap]T[/dropcap]he year's final Grand Slam has come to an end with no shortage of drama and delight. Here is a look at the five disciplines that brought the US hard court season to a close for 2014.
Men's Singles
To give you an idea of exactly how momentous the final between Marin Cilic and Kei Nishikori really was, one fact stands out above all others. This is the first time since the 2005 Australian Open, when Marat Safin beat Lleyton Hewitt, that a Slam final has not featured Rafael Nadal, Novak Djokovic, Roger Federer or Andy Murray. You may not be a particular fan of any of the four individuals, but there is no doubting the combined longevity of their careers. It is also the first time since the 2005 French Open (when Nadal beat Mariano Puerta) that two debutante finalists have competed. And, along with Stanislas Wawrinka's Australian Open win, it makes 2014 the first year since 2003 to feature two new Grand Slam winners.
[pullquote]In the end, the final was a slighly anti-climactic 6-3, 6-3, 6-3 victory for Cilic[/pullquote]
Cilic and Nishikori definitely deserve the attention they are getting. Representing the lowest seeded US Open final in decades, the two combined to take out 5 of the top 9 seeds, including 4 of the top 5. Nishikori, at no. 10, beat Milos Raonic (5), Wawrinka (3) and Djokovic (1), thus taking out the two Slam champions playing this year (French Open winner Nadal out with an injury). Cilic, at no. 14, beat Tomas Berdych (6) and Federer (2). In the end, it was Cilic who came out the winner, with a slightly anti-climactic 6-3, 6-3, 6-3 victory which failed to do justice to the tournament each of them had. It is also interesting to note that both are coached by former Grand Slam champions – 1989 French Open winner Michael Chang mentors Nishikori, and 2001 Wimbledon winner Goran Ivanisevic mentors Cilic.
For the remainder of the season, the biggest question now is who will qualify for the year-ending ATP World Tour Finals in London? Nadal, Djokovic and Federer are already in the draw but there are still five spots to fill – potentially six if Nadal's unfortunate wrist injury does not heal on time. Cilic and Nishikori are very much in the running now alongside fellow Slam wonders Wawrinka, Raonic, Berdych, David Ferrer and Grigor Dimitrov. Meanwhile, after a disappointing year, a still title-less Murray will be hoping for a strong Asian swing and a return to form ahead of the 2015 season, especially with recent rumours of a reunion with Ivan Lendl.
Women's Singles
2014 has seen eight different Singles finalists in the Grand Slams, with the first three being won by former Slam champions against a debut finalist. Serena Williams continued the dominance of former champions, but Caroline Wozniacki broke the debut trend with a stunning return to her 2009 form before finally losing 3-6, 3-6 in the last match. Prior to that, Petra Kvitova became the fifth consecutive Grand Slam winner to lose before the quarter-finals at the next tournament, going back to Serena's own fourth round loss at last year's Wimbledon. (The only exception to that streak being Marion Bartoli, who retired before the 2013 US Open following her Wimbledon victory.) In fact, top-seeded Serena and tenth-seeded Wozniacki were the only two top 10 players to make it beyond the fourth round, with only half of the top 10, and 3 of the top 8, making the second week.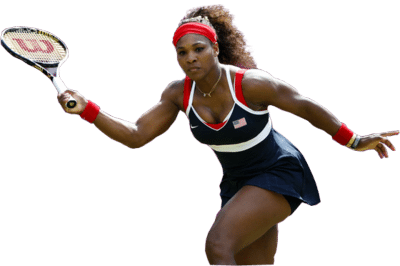 There were some wonderful storylines that made the draw extra intriguing, with 1999 Wimbledon semi-finalist Mirjana Lucic-Beroni making it to the second week of a Grand Slam for the first time this century, 17-year-old Swiss prodigy Belinda Bencic making the quarter-finals, and former doubles no. 1 Peng Shuai becoming the third Chinese player after Na Li and Zheng Jie to make it to the last four of a Grand Slam in Singles. But the fortnight really belonged to Williams, who broke a run of early losses this year to cement her position atop the rankings and qualify for the year-ending WTA Finals. Most importantly for her, she tied the great Martina Navratilova and Chris Evert's record of 18 Grand Slams to go to joint-4th on the all-time and joint-2nd on the Open Era winners list. It also marked a record-equalling 6th US Open in the Open Era (tied with Evert) and made her the first woman since Evert's four consecutive wins here to accomplish a Flushing Meadows three-peat. On an unrelated note, congratulations are in order for Navratilova on her engagement to Julia Lemigova, after she proposed during the tournament.
The focus now shifts to the Asian swing, with six spots left up for grabs at the WTA Finals in Singapore. Eugenie Bouchard, who had been the only player to make it to the Semi-finals at all the Grand Slams until her streak broke in New York, is looking to rebound from that early loss, as is French Open champion Maria Sharapova, the only player apart from the Canadian to make it to the second week at all four Slams this year, and the second qualifier for the finals after Serena Williams. Halep, Radwanska, Kvitova, Li and Ivanovic fill up the rest of the eight qualifying spots at the moment, with Wozniacki at no. 9, but the season is far from over.
Men's Doubles
Doubles usually sparks very little interest nowadays until the final, and so it sadly remained this time. But it was still a historic tournament as Bob and Mike Brian won an astonishing 100th team title by beating Marcel Granollers and Marc Lopez 6-3, 6-4. The American twins extended their own records for most Grand Slam titles won (now 16) and most consecutive seasons with at least one Slam title (now 10), becoming the fourth different pairing to win on the big stage this year.
Women's Doubles
This has been the only tennis discipline in 2014 to have seen repeat winners at the Grand Slam level, but Australian Open and Wimbledon champions Sara Errani and Roberta Vinci could not make it three titles in a year. Instead, Ekatarina Makarova (also a singles semi-finalist) and Elena Vesnina won their second Slam as a pairing and first this year, taking out a resurgent Martina Hingis and partner Flavia Pennetta 2-6, 6-3, 6-2, after recovering from a break in the second set. It was Hingis' first Women's Doubles final since 2002 and first Slam final since winning the Australian Open Mixed trophy in 2006 but it did not finish with quite the fairy tale ending fans would have wanted.
Mixed Doubles
Sania Mirza and Bruno Soares had toyed with the idea of playing together before this year but never really got round to it. The Indian had won two Mixed titles before, at the Australian Open and French Open with Mahesh Bhupati, and the Brazilian had won here with Makarova two years ago, so they unsurprisingly got the top seeding. Justifying it with a win, 6-1, 2-6, [11-9] against Abigal Spears and Santiago Gonzalez, they represent the 19th different winners across the 20 different tennis Slams (Singles and Doubles) this year.