[dropcap]C[/dropcap]omic books had a long evolution from being viewed as "low culture" and the layperson's entertainment to developing their own "high culture" connoisseur following. In an exciting exhibition entitled Comics Unmasked: Art and Anarchy in the UK, the British Library takes a look at the contributions of British writers, artists and publishers to this transition.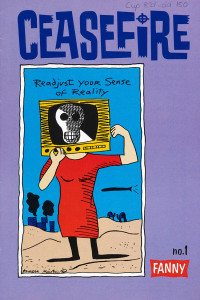 Spread out over several distinct and highly informative sections, the curators have done a fantastic job contrasting the artistic and commercial growth of the medium with its thematic changes. The exhibition space is used innovatively, combining audio-visuals, interviews and murals with the numerous physical displays to show the various aspects of the industry. Early comics, including storyboard panels from medieval Bibles, were undoubtedly aimed at simplistic mass consumption. A section which examined how people were represented showed how socio-cultural elements like racial stereotyping found their way on to the pages to create caricatured and offensive characters.
The further you move on, however, the more complex things become. Politics, of course, had its own section, with publications such as V for Vendetta, Class War Comix, Nemesis, and Third World War – Africa, in Crisis showing the potential for critique and debate. These also revealed the range of issues that can poignantly be tackled using this medium, whether they are the fears of a future authoritarian dystopia in Britain or the realities of an oversimplified and ignored health crisis in Africa.
The power of comics to generate discussion is not just restricted to matters of inter- and intra-national crises. They can be a means to challenge perceptions about such things as mental health and physical disabilities. A range of artists have done just that, with often wordless panels powerfully depicting the misunderstood burden of depression, the trials of suffering from muscular dystrophy, and the particularly contentious issue of how to respectfully talk about healthcare.
Another section, tucked away in a corner with warnings for the younger viewers, explored the portrayals of gender and sexuality. The explicit and mature Straitgate and Rogue, for example, contest the conservatism of society in its discussions of sexual freedom while pointing out the hypocrisy of being flippant about sexual abuse, both against men and women. Meanwhile, collectives like AARGH! (Artists Against Rampant Government Homophobia!) finally get the credit they deserve for being vocal opponents of such laws as Section 28 (a local government act to prevent the local authorities from 'promoting' homosexuality).
[pullquote style="right" quote="dark"]One would be forgiven for squealing, just a little bit[/pullquote] Of course, no comic book exhibition would be complete without an examination of the "hero". As with the other sections, this is not just a simple tribute to our favourite caped crusaders, but a thorough look at how these characters are projections of our own hopes and fears on to a fictional, limitless template. On a blatantly fanboyish note, some of the original scripts and storyboards from various DC and Marvel publications can be seen here. One would be forgiven for squealing, just a little bit.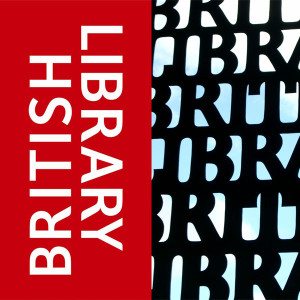 The final section takes a look at how comics continue to challenge the boundaries of popular culture. As a unique combination of art and literature, the medium has undoubtedly reached an exciting position in the mass conscious. With contributions from such luminaries as Alan Moore and Neil Gaiman, visitors are given a glimpse into the possible future for the industry while being able to appreciate the very exciting present.
Comic books are an oft-overlooked and important part of the global cultural zeitgeist. Perhaps in part due to their misunderstood minimalism, they are a very powerful way of reaching a large audience. Even a small (albeit concentrated) exhibition like Comics Unmasked is able to raise a plethora of questions on a variety of issues. Imagine the untapped potential that is still waiting out there.
[pullquote style="right" quote="dark"]Tickets only cost £5 with a valid student ID[/pullquote]The exhibition space at the British Library is significantly smaller than the likes of the British Museum or the Victoria & Albert. That, along with the supposedly niche nature of the displays, is probably why there were hardly any people there and why bookings on their website are still very much up for grabs. This is a real shame, because Comics Unmasked is easily one of the most enjoyable and accessible exhibitions I have been to.
[divider]