[dropcap]M[/dropcap]aya Angelou passed away on 28 May 2014, marking the death of the last great American poet. Since then, a lot has been written about her impressive body of work and the accolades she so deservingly won. Several tributes listed her as one of the leading writers of the civil rights movement, while others mentioned that, at the age of 86, she was still penning another book.
[pullquote style="right" quote="dark"]To call her a writer…only tells  half her story[/pullquote] These column inches, while factually correct and often eloquently written, are not enough to do justice to the life of someone as influential as her. To call her a writer – even if one adds the word "great" in front of it – only tells half her story. Simply labelling her an icon, without understanding why, will not do either. What her bibliography and her achievements truly represent is a testament to the human spirit.
Born in 1928, Angelou experienced a World War, the civil rights movement, the end of segregation and the move towards a post-racial USA. While society might not have achieved that last part completely during her lifetime, it is remarkable to think of how much has actually changed in that period. As someone who wrote extensively in support of the civil rights movement, she helped to shape this change as much as it helped shaped her work.
When she was growing up, it would have been unthinkable for a black woman to recite poetry at a presidential inauguration. Fast forward to 1993 and she was reading out "On the Pulse of the Morning" at Bill Clinton's inauguration. Nearly two decades later, in 2011, she was being given the Presidential Medal of Freedom by Barack Obama, a man whom she both admired and criticised for falling short of his potential.
Angelou was a part of one of the most visibly marginalised minorities in the Western world. She was unable to attend a racially integrated school as a child; now, her autobiography I Know Why the Caged Bird Sings is being read in classrooms across the world. That she could become such an indelible part of the literary mainstream is evidence of her perseverance.
Looking at how she approached her work, it is easy to see how she was able to achieve so much. While different groups might lay claim to her as being a writer, an activist, a humanitarian, or some combination of the three, Angelou preferred to think of herself simply as someone who liked to take on challenges of all kinds. Writing was, for her, a continuous adventure, akin to crossing a stormy English Channel until "finally you reach the other shore, and you put your foot on the ground" in jubilant relief, before plunging into the waves again.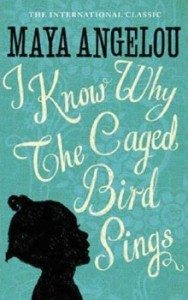 But while that was a field she clearly revelled in – completing her seventh autobiographical piece in 2013 before starting her eighth – she was also an ardent believer in challenging discrimination more concretely. Having seen the success and possibilities of the civil rights movement, she became involved in global women's rights movements, particularly against violence and abuse, as well as the move for LGBTQ+ rights like same-sex marriage.
Maya Angelou was a firm believer in standing up for what is right and she saw great beauty in the fight for justice. She considered herself best able to serve social justice movements with her writing because she was too humble to think she could play a more emblematic role. More importantly, she thought the fight for equality was too important for any one person to try and symbolise or take credit for it.
Despite her legacy, which had begun to take shape even before her passing, she considered herself "just a writer". In the end, it was this unassuming outlook on life, as much as her powerful writing, that made her much more than that.