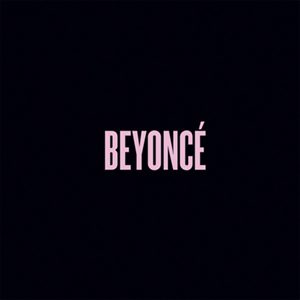 BEYONCÉ: that was all it took. A mere seven letters to stage the most magnificent musical coup of the year. During the early hours of December 13th, the unsuspecting world witnessed Beyoncégate, or – less dramatically – the surprise release of her long-awaited fifth album, featuring 14 tracks with 17 accompanying videos.
Naturally, a media tempest followed: mass Twitter-gram hysteria, a crashed iTunes and endless Buzzfeed material. The album sold nearly a million copies in a single weekend. Few names could command such attention, and fewer still deserve it. Over the last fifteen years, Beyoncé has evolved from the better part of Destiny's Child (sorry, Michelle, but the truth hurts) to an indomitable force of nature. She's headlined Glastonbury, short-circuited the Super Bowl and nearly overshadowed Obama at his inauguration. So, waking up on that fateful Friday felt like receiving the eleventh commandment: Queen Bey decreed, bow down, bitches. And lo, the bitches did bow down.
That is, until, bowing down became all too literal in the huskily provocative 'Partition'. A pacy and hypnotic track, the video includes ingenious pole-work, "Yoncé on her knees" and the most brilliant political innuendo for Jay-Z jizz: "he Monica Lewinski'd all on my gown". Both lyrically and visually, BEYONCÉ is luxuriously gilded in sex. Co-written by Justin Timberlake, the dreamily bluesy vocals and flattering lighting of 'Rocket' are what most will only ever dream about, whilst every video offers a different, err, intimate view of Beyoncé's insanely perfect body. Those who champion – or championed – Beyoncé as a feminist beacon in the patriarchal depths of pop feel betrayed.
And, arguably, they have a point. At times the videos begin to merge into a relentless onslaught of underboob, sideboob, basic boob. It feels exploitative, voyeuristic, from the decadent aesthetic of 'Haunted' to 'No Angel': a lazily melodic R&B track in which Beyoncé's breathy falsetto is paired with a video laden with pitbulls and pimps. In 'Drunk in Love', Mrs Carter has been accused of promoting "bottom bitch feminism", distracting us with her abs whilst her man gives a casual shout out to Tina Turner's abusive husband Ike. Regardless, the pair's newest venture is a masterpiece. Ten years on from the iconic 'Crazy in Love', it's a far cry from its radio-ready predecessor: produced by newcomer Boots, it is deliciously guttural and rebellious. It is immediately followed by the infectious, Prince-inspired disco beat of 'Blow', and then it's the turn of new alter-ego Yoncé, leather-bound and grill-toting, snarling "Yoncé all on his mouth like liquor" against a relentless electro-beat. Thus far, BEYONCÉ is an unapologetic departure from great but reliable hits like 'Irreplaceable' and 'Halo', with this new material basking in no-shits-given irreverence.
BEYONCÉ shuns synthetic pageant beauty in favour of confrontational sexuality, and all the while, manages to be simultaneously intriguing and purely listenable.
What transforms this album from a triumph of (anti)publicity and impeccable production into something far more engaging and complex is 'Flawless'. Ferociously remastered from its earlier incarnation of 'Bow Down', the interruption by author Chimamanda Ngozi Adichie deconstructing the term "feminism" creates a gritty anthem that leaves 'Single Ladies' gasping for breath. Perhaps this shouldn't come as such a surprise, given that the album's disarming opener 'Pretty Hurts' – with its swelling crescendos, pared-back lyricism and poignant video accompaniment – confronts the universal struggle for superficial perfection. BEYONCÉ goes on to shun synthetic pageant beauty in favour of confrontational sexuality; later, any masquerade is stripped away by the emotional vulnerability of 'Jealous' and compelling ballad 'Heaven'.
Admittedly, despite Beyoncé's typically spotless vocal acrobatics and its intimidating credits – Timbaland, Pharrell, Frank Ocean – the album is not without fault. The forgettable 'Mine' sounds like anything Drake and Rihanna have previously achieved, though not quite as good. Yet even so, such a minor slip is quietly forgotten, given that BEYONCÉ manages to be both intriguing and purely listenable. If we believe the Queen's confession (delivered in robotic monotony over the irregular beat of 'Ghost') that "all the shit I hear is boring / All the shit I do is boring / All these record labels boring", then it's an impressive product of procrastination. Bored Beyoncé is also her most varied self, from her electro-pop best in 'XO' to her most mature and human in 'Blue', dedicated to her daughter.
Any sense of ennui is, thankfully, entirely absent from the bonus track 'Grown Woman', which laughingly spells out the Beyoncé gospel: essentially, she can do whatever she wants. And after a year of being spoon-fed painstakingly constructed ARTPOP and pitiful babies twerking in onesies, BEYONCÉ – the artist and the album alike – is refreshingly liberating.
Similar To: The Weeknd, Justin Timberlake, Ciara
MP3: 'Blow', 'Flawless', 'Pretty Hurts'