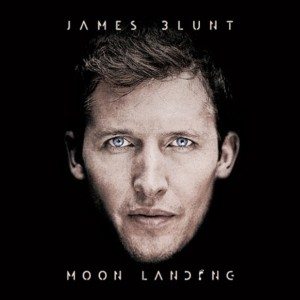 For many, it may come as a shock to hear that James Blunt is still alive, let alone making music. Yet in spite of being one of the most ridiculed pop stars of his generation, his ability to sell records is not to be sniffed at. His debut release Back to Bedlam was the highest-selling album of 2005, and his subsequent two efforts both cracked the UK Top 5 and spawned a string of Number Ones around the world. And now, Blunt's latest offering, Moon Landing, has already reached Number Two in the UK charts. Despite the vitriol which so many fire towards him, the man has sold over 20 million albums, so there is clearly a bit of love for the guy, too. But how can so many despise such a likeable English chap?
Blunt's tale is perhaps the most English of all. Educated at Harrow and rising to the rank of Captain in the Army – via a degree at Bristol University – this is a man with stories to tell. He has a very English relationship with his own country too; whilst he is routinely mocked and lambasted at home, he spends the majority of his time being mobbed by adoring fans across the globe.
Despite the commonly held view that Blunt is an anomaly of the modern music industry, he plays his outsider card well. And he has been forced to: he is now deemed so out-of-touch and uncool that to listen to any of his music is considered a vice, and Radio 1 avoided Moon Landing's lead single 'Bonfire Heart' like the plague. For a man whose university dissertation was titled "The Commodification of Image – Production of a Pop Idol", the fact that Heart FM has been his main source of airtime is, perhaps, not what he dreamt pop stardom would entail. But, after all, Blunt is now a 39-year-old, and has never been a conventional "Pop Idol", as such.
Moon Landing demonstrates an artist in a far happier frame of mind than at any other point in his musical career…
As could have been expected, Moon Landing is rather soppy, and that voice is as squeaky as always. But if you were really expecting anything else, then why bother listening? After the highs of Back to Bedlam and the rollercoaster journey he has weathered between then and now, Moon Landing shows a man so nearly back to his best. It also shows an artist in a far happier frame of mind than at any other time in his musical career, no doubt coinciding with his finding of "the one", in the shape of Sofia Wellsley, granddaughter of the Duke of Wellington.
As a cold, dark winter beckons, there can be few better ways to spend an evening than with this cheery chapter in the story of James Blunt.
Similar To: Tupac, Snoop Dogg (naturally)
MP3: 'Bonfire Heart', 'Postcards', 'Bones'
Related Posts