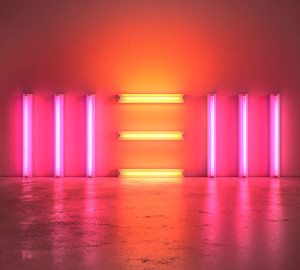 New: a title already regarded as possibly the least appropriate album moniker in music history. For starters, at the age of 71, Paul McCartney is not exactly a "new" kid on the block in the music industry. With New being his 16th solo album, another McCartney album is hardly a novel idea. And if you listen to the music itself, there isn't much that you haven't heard before. For example, the title track, the first single from the album, sounds like 'Penny Lane' on pot, while 'Early Days' is a clear reference to The Beatles' humble beginnings.
Or perhaps the term New is meant to represent something else. In light of his 2011 marriage to Nancy Shevell, this album clearly shows a revitalised McCartney after his reflective Memory Almost Full, which was released just before his infamous divorce with Heather Mills. It is also miles away from Macca's last effort: Kisses on the Bottom, a jazz album of covers, which emerged as a retrospective and self-indulgent listen. By contrast, though the majority of the tracks sound like vintage Beatles or Wings offcuts, there is a sense of new life in his latest effort, perhaps in reflection of this new chapter of his personal life.
This was certainly aided by a production team consisting of A-list names such as Mark Ronson (Amy Winehouse) and Paul Epworth (Adele), who have brought their own perspectives to the old Macca jam. For example, the aforementioned single 'New' contains the classic Ronson horn section, and Epworth-produced 'Queenie Eye' sees the producer turn 'I Am the Walrus' into an angry stadium anthem. Other highlights include 'Alligator'; again produced by Ronson with his hip-hop drums, and 'Appreciate' is a darker version of 'Fool on the Hill'. Although all the songs sound like old McCartney records, there is certainly something fresh that creeps in beneath the surface in most of the tracks.
Even so, New does have its occasional misfires. As much as everyone loves The Beatles, songs trying to emulate the golden days (such as 'Hosanna') were never going to be successful, and unfortunately ended up being simply predictable. In addition, 'Save Us' is a disappointingly weak choice for an album opener. Yet, in spite of these flaws, there are enough tracks on New that demonstrate Macca's constant pursuit for being a part of modern pop-rock to render this album a "new" one, rather than merely a blast from the past.
Similar To: The Beatles, Wings
MP3: 'Queenie Eye', 'Alligator'
Related Posts