1: Cat Power
There's a hopeless – but also quite funny – section in 'Faces' (a track from Cat Power's early release Myra Lee) which I've empathised with all too often at Warwick, whether hungover, despairing over an essay gone terribly wrong, or simply wasting the day in bed. Namely: "I'm not made of successful things / I'm not made of success / I've got what it takes / I've got what it takes to rest." The future for an arts student can seem pretty bleak, and the present pretty lonely, and nobody does bleak and lonely (or pretty) like Cat Power.
From the grungy exorcism of 'Headlights' to the beautiful, world-weary 'Colors and the Kids' and the nostalgic nocturne 'Manhattan', Chan Marshall's songs are intimate, personal and human. They feel how you feel, and though they are crushingly sad at times, there is often a glimmer of hope gilding their edges.
Last year, Marshall released Sun: a triumphant album of electro-rock anthems, which featured lyrics such as "it's up to you to be like nobody", and "your world is just beginning." From anyone else, such sentiments might sound trite, but coming from Marshall, and her self-documented struggles with alcoholism, mental illness and failed relationships, these words are completely heartfelt.
Sixteen years on from Myra Lee, Marshall's been nothing if not a success, and her music makes you realise that you can be too, regardless of a bad essay mark.
Trahearne Falvey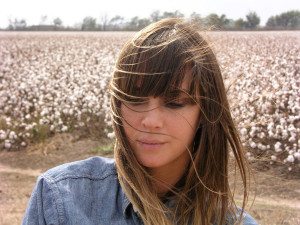 2: Kanye West
Freshers will shortly relate to the self-consciousness of 'All Falls Down', the why-did-I-do-that cringe of 'Runaway', and find that 808s & Heartbreak mimics every type of heartache they could possibly suffer.
But Kanye West's first two albums can soothe the trauma. The soul samples alone are healing, and with the positivity radiating from songs like 'Through the Wire' and 'Touch the Sky', you too will soon feel "unbreakable". The track combo starting 'School Spirit (Skit 1)' and ending 'Lil Jimmy (Skit)' brings bittersweet comfort after bad results: reminders that degrees aren't everything. But before packing your bags (having confirmed the futility of education from The College Dropout), stick around for the 180 in Late Registration, where in 'Hey Mama' he promises to go back – so persevere. And other tracks of a similar vein (e.g. 'Family Business', 'Roses') double as reminders to appreciate your kin, and to call home sometimes.
Songs on later albums like Graduation ('Champion', 'Stronger'), Watch the Throne ('Niggas In Paris', 'Otis'), My Beautiful Dark Twisted Fantasy ('Power', 'Monster') and Yeezus ('I Am A God') are great ego-swellers, perfect musical hype men before working. Lyrics like "I went through hell / I expect heaven" ('Who Gon Stop Me') become mantric while anticipating results, and as for disappointments, you can hold your middle fingers up with 'Can't Tell Me Nothing'.
However, West's most important attribute is not a little relatability, but that throughout his albums, a transformation can be felt. We hear his growth rather than being told about it. It restores motivating meaning to the platitudes of "work hard" or "keep trying", because here the pay-off is palpable. Even the braggadocio of Watch The Throne becomes uplifting when we trace the footsteps back to "trying to be signed / Trying to be a millionaire."
Amel Mukhtar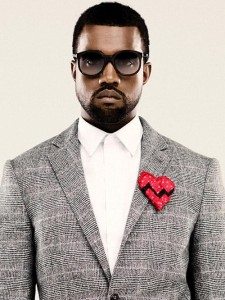 3: Fleetwood Mac
On my radio show last year, there were a few regular bands which I played nearly every other week, including The Rolling Stones, The Beatles, Kanye West, and Belle and Sebastian. But the group whose music I found myself playing more often than any other was that of Fleetwood Mac.
When pondering what gives Fleetwood Mac more playability value than these other greats, I realised the following simple fact: for every human emotion, there is a corresponding Fleetwood Mac song.
For unrequited love, there is 'Songbird', for unbridled optimism we have 'Don't Stop', and for letting loose and going insane, there is that bass line in 'The Chain'. They are the most useful band to know because they possess a universality no other band can match, offering an appropriate song for every situation. Because of this malleability, they remain one of the most quintessential rock bands of the 1970s, capable of shifting from classic disco in the likes of 'Dreams' to Tusk's weird anthem-rock, to the pretty balladry in exhibited in songs such as 'Landslide'.
With both male and female singers, the members of Fleetwood Mac sound as if they are constantly breaking up with themselves, thus granting them a unique standpoint from which to ruminate on the nature of love and relationships. So, whatever mood you are in, all you have to do is delve into Rumours, and you are sure to find the perfect song for you.
Redmond Bacon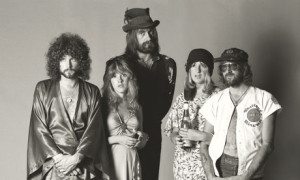 4: Four Tet
When attending any university worth its salt, you're bound to end up sifting through a variety of techniques in an attempt to boost your abilities of completing written assignments. Somewhere along the way, musical accompaniments will most likely become integral to such a process, and naturally, every individual will have his/her own preferred type of playlist.
However, if you'd rather not fritter any extra time on searching for the ideal essay companion, simply dive into the beat-driven world of Four Tet. This magician of electronica (real name: Kieran Hebden) has a knack for producing driven, focused soundscapes, chief among them 2003's Rounds (which, assembled almost entirely from samples, also resembles a wondrous puzzle in itself). Its gently propulsive splatter of crisp beats and ambient noise serves as tremendous aural fuel for all those late-night slogs in the library. Elsewhere, 'Love Cry' and 'Pyramid' are formidable exercises in sharp, driving energy, as refreshing as any dose of caffeine.
But when exhaustion finally sets in (as it inevitably must), Four Tet can also be called upon to reaffirm one's faith in all that is good and pure. There are aural balms aplenty ranged across the project's discography, from the heavenly flutters of 'Angel Echoes' to the exotic beauty of 'Nova' (last year's stunning collaboration with fellow electronica whizkid Burial), wherein Hebden manages to craft moments of genuine transcendence from relatively simple disparate parts.
Ultimately, when considering the bands best suited to soundtrack your fondest memories of university life, you're already well-catered to by the dazzling brilliance of groups such as Arcade Fire, Hot Chip and the Yeah Yeah Yeahs. But the quiet heroes at the heart of it all are the likes of Hebden and Four Tet. Such sounds are the warm pulse which can always be counted on to keep the motors running, even when those feelings of euphoria have petered out for the moment.
Michael Perry
5: Eddie Vedder
Many of you readers may be familiar with the film Into the Wild. If this is the case, you'll already be aware of its brilliant soundtrack by Eddie Vedder. For those who are not, on the other hand, there is no better time to acquaint yourself with both the film and its musical accompaniments.
University is all about independence, exploring your own personality, and languishing in general philosophical / existential musings. Vedder's Into the Wild OST epitomises all such topics in a single soul-soaring album, whose songs must be listened to in order at first (and not on shuffle!) to fully paint Vedder's picture. Patient listening will eventually reveal an album which needs to be listened to over and over again in order for listeners to fully appreciate its rich melodies and powerful lyrics alike.
Although the intricate guitar-playing offers a strong musical identity, it's Vedder's voice (combined with his lyrical nous) which makes the album so perfect for soundtracking the experiences of university: rejecting everything your parents previously told you, and discovering yourself anew as an adult in your own right.
Poppy Rosenberg