Yesterday, 24th September, the winner of the Warwick Prize for Writing was announced as Alice Oswald. A few months ago I was lucky enough to see Alice Oswald at a live poetry reading in memory of T.S. Eliot, in which she read extracts from her long poem Memorial (Faber and Faber). The evening was a mesmerizing event and I for one can say that I am delighted her work has been recognised with such a prestigious award.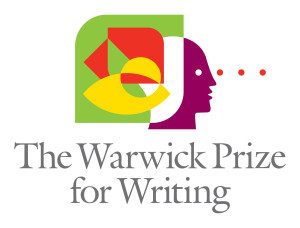 The Warwick Prize for Writing is now in its fourth year and Alice Oswald becomes its third winner. This biennial prize was launched in 2009 and awards £25,000 to a writer who has excelled in any literary genre, form and subject. Memorial is the first time the prize has been given to a poem and indeed her work will surely be considered a modern classic in poetry.
What was particularly memorable was the ability of Oswald to lyrically bring to life the human tragedy of the Iliad's epic story. The chair of the prize's judges, Prof. Ian Sansom emphasized the triumph of form present in Alice Oswald's Memorial, stating on the Warwick Prize for Writing website that: "It was a unanimous decision to award the Warwick Prize for Writing 2013 to Memorial: this is a book that forges its own unique medium of expression. Memorial is a book that looks to the present as well as the past, which combines the personal with the political, and my fellow judges and I were thrilled by its imaginative and intellectual ambition." His words express my own feelings and reflections on this great work of poetry; I came away from first hearing the epic poem captivated by her ability to weave poignantly together the intensely personal account of human tragedy, with history. Oswald excels in retaining a sense of humanity and grandeur within a truly epic backdrop.
Despite having been critically and popularly recognized as one of the best poets around, Oswald's modesty and class rang through with her demure response to the prize 'I'm very surprised and grateful, both to the judges and to Homer'.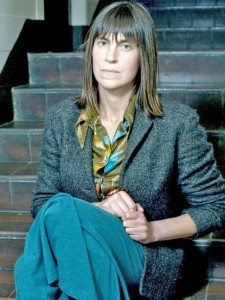 Along with the prestige and generous monetary rewards, the prize also comes with an offer from the University of Warwick to take up a short placement – an aspect of the award that is particularly exciting for us students, who would be extremely privileged to be taught (should the opportunity be taken up by Alice Oswald) by a poet of such talent.
Alice Oswald was selected as winner from a prestigious shortlist, which comprised of Jim Al-Khalili's Pathfinders: The Golden Age of Arabic Science, Sufficient Grace by Amy Espeseth, Delusions of Gender by Coredlia Fine, Suddenly a Knock On the Door by Etgar keret, and Robert MacFarlane's The Old Ways. For full synopsis on these works you can visit the Warwick Prize for Writing website.