There's still a month to go before your bags are packed and you're standing in front of your uni hall doors. So what better way to enlighten yourself with the knowledge of the excitement and hardships you're going to face soon than by sitting back and enjoying some films that will get you polished and prepared for your life as a fresher.
Anchorman: The Legend of Ron Burgundy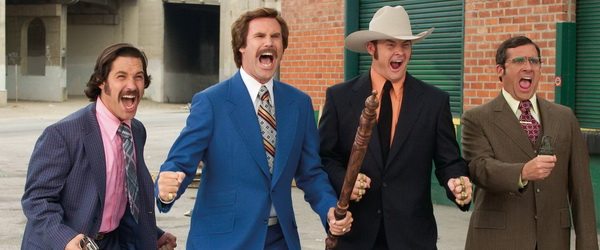 There'll be a moment, when you're with a group of people, and everyone's shouting and yelling, and then someone, at some point, will let loose with a cry of "LOUD NOISES!" If you don't get it, you probably haven't seen Anchorman: The Legend of Ron Burgundy. One of the most quotable comedies of all time, the 2004 Will Ferrell vehicle that parodied American News and culture in the '70s is a must see for any student. This is especially true this year as a sequel hits the cinemas this winter, when references are likely to increase with the building excitement. Ferrell's most loved comedy bears repeat viewing, such is the sheer quantity of gags, so you should find no problem in finding someone to watch it with. It may not teach you anything about university, but it's one of the funniest comedies of the last 10 years, and you'll suddenly understand what your friends are talking about, when before you thought they were just being weird. So watch Anchorman, and maybe you can be keyed into the conversation. Hey, take my advice. 60 per cent of the time, it works every time.
Matt Davies
(500) Days of Summer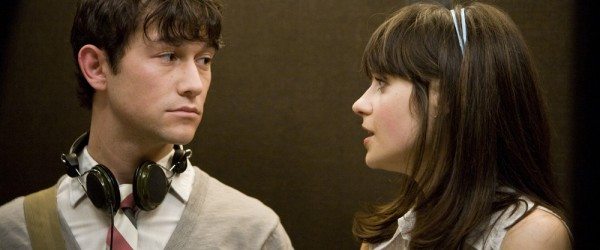 As you come to university you may be looking for that ever-elusive person called 'the one'. If you have decided to embark on that commendable yet delusional quest then (500) Days of Summer is for you. It will serve as both a guideline and a consolation to your dreams. It is one of the greatest romantic comedies of all time, and is essential for anyone who loves the genre. It tells the story of a man who stretches for the fantastical yet finds reality grinding his dreams down.
By reconstructing the narrative of a love affair, jumping before and after the event, (500) Days of Summer shows you romance in all its glory, from the happy to the sad, the comic to the tragic, and all those little moments in between. The effect of the movie on the melancholy brain is equivalent to simultaneously smoking a cigar, drinking a rum and coke, and watching the sunset. Your first relationship at university, aided by copious amounts of alcohol and nervous sexual frenzy, will probably come to an end. But this isn't important. What's important are the bittersweet memories that remain. I believe that watching (500) Days of Summer may help illuminate them for you, and make them last forever.
Redmond Bacon
The Perks of Being a Wallflower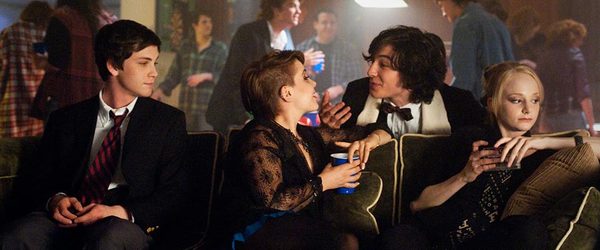 I'd normally start a book-to-screen recommendation by demanding that you read the book first but I'd be a hypocrite here as I have thus far only seen the film. But this utterly compelling film is a must for pre-fresher's viewing.
Charlie, a very conflicted youngster, who is starting his freshman year at high school, narrates the film. Stars Logan Lerman, Emma Watson and Erza Miller form the perfect trio in the story. The film's attention to the culture of 90's American high schools blended alongside a well-chosen soundtrack captivates the ups and downs of the final few years of educational and familial security. The leads are faced with the pressures of securing College places whilst juggling the unquenchable sexual desires of adolescence.
The film is wonderfully stripped-back, no gimmicks, just pure and truthful character-driven drama. Stephen Chbosky, both the author of the source material and the director of the movie, delivers a film that feels startlingly accurate in its depiction of teenage life and social issues such as homophobia and mental health.
Perhaps this freshers you won't be the wallflower but this film is an injection of hope for those who feel they are.
Daniel Cope
The Breakfast Club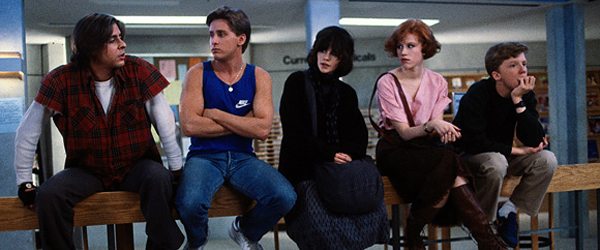 John Hughes' understated masterpiece The Breakfast Club can seem a low-key affair. With a cast barely beyond seven in number and the entirety of the 90 minute run time playing out one seemingly insignificant Saturday morning when five kids show up at school for detention, you could be forgiven for thinking that not a whole lot happens, but you could not be more wrong.
Each of the five key characters appears to represent an archetypal clique of high school. But as they slowly lower their guard and begin to engage with each other for the first time, we find that they are all much more than "a brain, an athlete, a bastketcase, a princess and a criminal."
This film can speak to you at any time in your life, though especially in youth, and its message is simple: You do not have to be defined by how others see you. You are more than any idea they have of what you are and if they aren't able to tear away their pre-conception to find out more about you, then they are idiots who aren't worth your time. For a message as pure and life affirming as that, the Breakfast Club will last forever.
Patrick Gill
Old School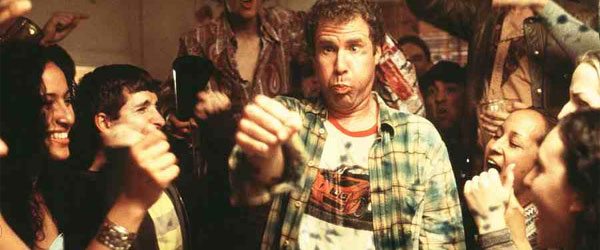 New students of Warwick, I have a challenge for you. If during your three years at this fine institution you manage to befriend an elderly man named Blue whom you can initiate into a society or attend a house party with Snoop Dogg on the decks you are a better student than I. While your University path may not exactly reflect that of Todd Phillips' Old School nor any of his other student-orientated movies (see Project X and Road Trip for more details) it is, in its own way, likely to be just as bizarre, hilarious and at times unsettling. As ridiculous a film as it is at times, there is a message there which, as cheesy as it is, rings true: If you commit to it, University can be a place to find yourself, reinvent yourself and be who you want to be. Oh and if the clichés don't do it for you and if like lead character Mitch, you get to middle age and find that your spouse likes to participate in orgies without you, just remember: there is always a place at The Copper Rooms for a world weary wannabe student to rekindle their youth.
Richard Brown 
Kiki's Delivery Service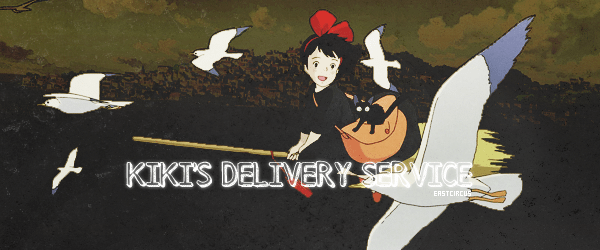 This refreshingly low-stakes tale from anime legend Hayao Miyazaki and his team at Studio Ghibli sees a spritely young witch begin a rite of passage to adulthood, spending a year away from her parents in a quaint coastal town. The film's lively animation conveys a warm exuberance as Kiki embarks on a series of mini-adventures and struggles to find her niche in the new community. Along the way, she makes friends with a host of good-natured residents who help Kiki to find her feet and develop a sense of identity. While the story's fantastical elements allow for some beautiful flight sequences, it's easy to imagine the film being almost as effective if Kiki had been a regular muggle moving away from home. Miyazaki takes an interest in the day-to-day victories and setbacks of Kiki's life, finding pleasure in the sort of details that most fantasy films would push into the background in favour of a 'bigger' overarching conflict. There are no villains in Kiki's Delivery Service, only the newfound freedom which Kiki must adapt to, and the responsibilities which this freedom entails. Overall, this makes for a humorous, touching and universally relatable film which effortlessly encapsulates the nervous excitement of venturing out into the big wide world.
David Pountain
Lost In Translation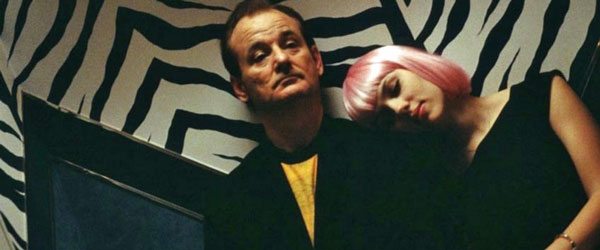 Sofia Coppala's 2003 film Lost in Translation features a world weary Bill Murray, and an equally world weary Scarlett Johansson aimlessly navigate through Tokyo, with little to no ambition or intent, until they happen upon each other and find themselves in each other's company. Their listlessness unites them and they find that they are the two people who truly understand each other, even though they don't understand their personal relationships, ambitions or the point of life in general.
Coppala's film teaches us that whilst we may find ourselves alone and struggling to understand existential quandaries, there are ultimately others who also believe the same thing, and we can find solace in conversing with new people and in turn finding out more about ourselves.
Chris Owen[divider]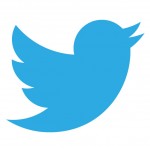 Interested in writing for Film? Follow @BoarFilm on Twitter and join the Facebook group.