"I can't believe it's legal, what the press can do in this country; and all for telling the truth, that's the bloody joke".
This scathing remark against the British tabloid press perfectly sums up the core of J.K Rowling's 'The Cuckoo's Calling'. Rowling's novel is established firmly in the world of Gordon Brown's Britain, with the United Kingdom's economy on a knife's edge and the tabloids about to come under very close scrutiny.
Lula Landry, a famous model, falls to her death from her penthouse onto the hard pavement below. Was it suicide or was she pushed? Rowling catapults readers into the world of urban London and a celebrity-obsessed culture. The opening simile that compares the media to flies as they report around Landry's untimely demise makes it very clear that corrupt journalism is one of the biggest antagonists of her piece. This will not come as a surprise to readers who are aware of the author's personal struggles with the press whilst she gave evidence during the Leveson inquiry.
You can certainly see why Rowling wrote this detective novel under a pseudonym. Her last novel 'The Casual Vacancy' was critically received, by what I like to call, the 'Harry Potter effect'. It must have been galvanising to receive genuine critical reviews rather than everyone making ludicrous comparisons to Potter.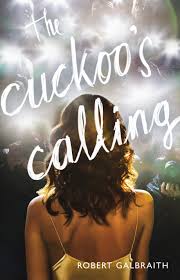 'The Cuckoo's Calling' is a novel that contains a rich set of characters in a narrative that moves seamlessly between the domestic setting, the upper echelons of the fashion world and right into the grim realities of impoverishment. Private Detective Cormoran Strike, the novel's protagonist is well-crafted with a military past that will hopefully be explored in even greater depth in the promised sequels to come. The reader enters Strike's life at the point at which his relationship has crumbled around him and while he is in financial crisis. Rowling fashions Strike's rough and bullish exterior to contrast exceptionally well with his very introspective interior. Strike is not the typical hero. His grizzled appearance and his increasing insecurities concerning his prosthetic leg, make him a protagonist that is unique even among popular literary detectives such as Sherlock Holmes, Marple and Poirot.
If then, we are to follow the detective formulae, every super-sleuth has their companion. Robin Ellacott is Rowling's answer. The polar-opposite to Strike, we meet Robin in a much happier and secure place. Recently engaged and temping in London, Robin literally stumbles into Strike's world when she begins temping for him. Robin's increasing ingenuity and excitement as she becomes embroiled in Strike's investigation is endearing. The unlikely comradeship between the pair is an excellently human juxtaposition to the sensualised media world that the investigation draws them into. Nevertheless, since we rarely see Robin outside of Strike's perspective, her backstory, like Strike's, is only teased at.
It is however, a wise decision for Rowling to side-line weighty character details, in favour of a tightly constructed crime narrative, especially considering this is her debut into the genre. There is a consistent mystery surrounding the case, and the denouement is both logical and clever. Rowling's narrative is peppered with various hints and clues to grasp at but this reviewer never could guess what was to come.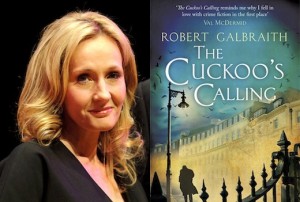 The strength of the characterisation is what really makes 'The Cuckoo's Calling' stand out. Whether it's the narcissistic bravado of fashion designer Guy Somé or the maternal delusion of Lady Bristow, Strike's journey toward the truth is a tour-de-force of the individuals of urban London. The novel had already received an offer for a television adaptation prior to Rowling's unmasking as the real Robert Galbraith. This demonstrates that the novel's popularity should be lauded for its genuinely strong narrative not for the popularity of its author. Rowling is on fine form here. There is only one thing left to say:
More please.