Thirty-six years down the road, Gary Numan is still the proverbial square peg, resolutely resistant to the music industry's trade in round holes. From his era-defining The Pleasure Principle to October's upcoming LP Splinter, Numan has proved himself an innovator and survivor, traversing punk, synth-pop, funk, dark-wave and industrial, creating a legacy that's influenced everyone from Nine Inch Nails and Battles to Little Boots and Afrika Bambaataa.
Ahead of his gig at Leamington Assembly on Friday 7th June, Chris Sharpe caught up with Numan, discussing everything from plans for the year ahead, to artistic identity, self-doubt, and the source of one of British music's greatest outlier's longevity.
BM: Hi there!
GN: Alright mate, how you doing?
BM: Not too bad, thank you.  How are you?  And how's everything going with the new record?
GN: Very good thanks, I got back to England on Tuesday and headed up to Nottingham where Ade Fenton [Splinter producer] is based.  The last few days have been spent going over the final mixes and making last-minute changes: just the eleventh hour run-through of everything.  We'll be driving down to London for the mastering session tomorrow, so it's a pretty important part of the process.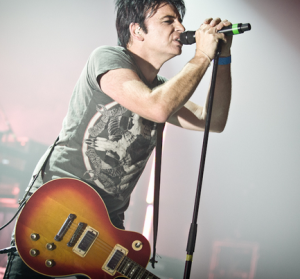 BM: It's been quite a long-gestating process with the Splinter LP; you've now got a confirmed release date in October, but you've been working on this album for a number of years.
GN: It's been about seven years since an album proper came out.  It's not been seven years working fully on this record: I've had long periods of not doing anything at all, with spurts of working really, really hard on it for months.  My work ethic has not been quite as consistent as it could have been to tell the truth!  I've had lots of other things going on.  I emigrated to America, my third baby came along, so a number of quite major things have happened within those seven years.
Nonetheless, it feels like it's been a huge project, and I'm pleased it's nearly finished.  It's nice to have a new album ready to go; we had one about two years ago called Dead Son Rising, but it wasn't really the full-on studio sequel to Jagged.
BM: You released Dead Son Rising almost as a compilation of things you've been working on during that time [between Jagged and Splinter], which is a testament to that fact there's been so much else going on.  It must be a relief to have a more cohesive album completed.
GN: Dead Son Rising certainly started out as a collection of songs that we just hadn't used, mainly from the previous two albums.  When I started talking about it I was slightly dismissive of it; Splinter was taking a long time and this seemed to be filler.  But in truth, it didn't turn out like that: we wrote a lot of new songs for them both, and made some dramatic changes to some of our leftover material.
I've been cursed with a lack of confidence from the day I was born… it can work in a positive way, but it can also be quite destructive.
It ended up being much more of a genuine album than I've been talking about, I did it a disservice really in the way I presented it to people.  Originally we aimed to release it to just the British fans as a bit of stop-gap measure, and I think I didn't really do right by it.  I do think it's a really good album, and we should have put more effort into it than we did.  Hopefully with Splinter we can make up for some of the mistakes made on Dead Son Rising.
BM: You do tend to be very frank and candid about your back catalogue, and you're particularly condemning of what you term your "middle years".  Do you sometimes regret being hard on your earlier work, or does that self-criticism act as a big spur for you to work even harder on your music?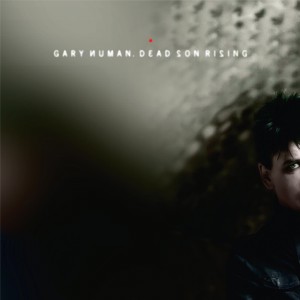 GN: I've been cursed with a lack of confidence from the day I was born – especially when it comes to music – and even now [with Splinter] I'm thinking "shit, wish I'd have sung that better, wish I'd sung a better melody than that one"…  It's almost unavoidable, really.
The good thing about that is that you're constantly checking and double-checking and trying to improve.  It doesn't mean that I'm going to write great songs because I'm limited by my own talent – or lack thereof!  But it does mean that I get the best out of what I can do.  That said, I wonder how much stuff I've erased over the years that was actually pretty good because of the lack of confidence thing.  It's a double-edged sword: it can work in a positive way, but it can also be quite destructive.
BM: You've been in the music business for over 35 years now.  Early in your career, you suggested that you couldn't imagine yourself being in the industry for much longer than a few years.  Now, of course, it's become something that you can't really live without.  What do you think has been the catalyst for that?
GN: I think that one of the main reasons I've been going a lot longer than expected is because, to put it very simply, I've been able to.  When I first started, most people told me that I'd probably only have two or three years, and to make the most of it.  Of course, as a young man, I didn't, because you don't really think much beyond thirty.  I had lots of plans and ambitions in my early twenties [Numan is a highly accomplished air display pilot, and has professed plans to start a WWII nostalgia-trip tour company].
I couldn't really imagine myself continuing at thirty, but when it comes, you find that you love music as much as you ever did, and you don't want it to stop.  There's still something to achieve; there's still music in you.
I think some people reach a certain point in their careers, and they either lose interest or lose the desire to experiment.  An awful lot of artists tend to go MOR, but I've kind of gone the opposite way: over the last fifteen years the music has got heavier and heavier, darker and darker, less and less radio-friendly.  From a commercial point of view, I'm doing everything wrong!
I think it's because I've still got that drive and the passion, and I still want to keep coming up things with new things.  I'm not happy to sit back on my past glories: quite the opposite.  I do very few old songs now, when we go out live, I've always had a chip on my shoulder about nostalgia, so I'm not interested in it.
I've always had a chip on my shoulder about nostalgia; it's something I'm not interested in whatsoever.
BM: When you do perform older material, it has changed quite strikingly.  By doing that with your work, it's brought your audience with you.  You're not denying the past, but you're bringing it together with your newer material in one encompassing entity.  Is that something that you're aiming for with the show in Leamington Spa on the 7th?  As a one-off event, are you aiming to touch base with older fans, or to showcase the new album?
GN: We're going to play some of the new songs at Leamington – obviously we're doing a big tour in November – and this is a good way of getting reaction to it; to find out the best approach to take in a live capacity.
Some cuts will work better than others: we're taking an educated guess of what'll work on tour in November.  In a way, then, it's a brief test for what's to come – musically at least.  Light-show wise, it's going to be very different…
BM: Why did you pick Leamington in particular for this show?  I believe you played here on the Dead Son Rising tour, so is that a conscious decision to get off the beaten-track of the tour circuit (instead of, say, Birmingham) in order to branch out, or is it just a case of finding the right venue for the show?
GN: We played there before and we just really liked it.  We were looking for somewhere kind of in the middle, we're doing a show the next day in Brixton [The Playground Festival featuring the likes of Squarepusher, Kavinsky and Lapalux].  So we didn't want to go to London with this particular show, and The Assembly was ideal for quite a few reasons.  First and foremost, it's a good size, and it's a lovely building as well.
BM: You've previously mentioned 'A Prayer For The Unborn' is one of your favourite songs in your own name, and I'd be inclined to agree.  If that song is in your own Top Three, what would the other two be at the moment?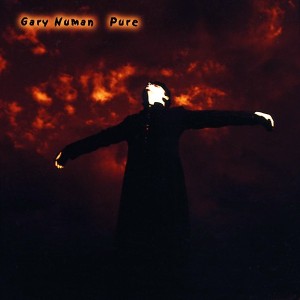 GN: Oh, God; that's such a hard one, because I've made hundreds of them – I can only remember a fraction!  'A Prayer For The Unborn' is a big favourite; a song called 'Pure' from the same album is another one, and we still do that live.  The title-track from Jagged, is another live favourite.  I would probably pick those three, instead of 'Are Friends Electric?' or 'Cars'.
For me the early songs, the big Number 1s, they have fantastic memories because of what they did and how successful they've been over the years, but in terms of the actual pieces of music you're proud of – if you take how many they sold etc. out of the equation – if you take those aside and just look at them as a piece of music I wouldn't choose those. They wouldn't be in the Top 3, they wouldn't even really be in the Top 10… I just think as the years have gone by, I've written better things that are more exciting to play and more dynamic.
BM: I suppose – in terms of song-writing – that the electronic field of music has changed so much over the course of your career (in terms of production and creative technology) that you've grown with that…
GN: Definitely.
BM: The ability to be inspired and bolstered by that ever-expanding scope seems to be reflected in the clips of upcoming tracks from Splinter that you've put on Soundcloud.  They're produced very crisply, the electronic programming is meaty, and the outcome is that you've managed to channel a punk-rock energy through an electronic sphere.  Are those soundscapes a good representation of what has been attained on Splinter as a whole?
GN: The clips on Soundcloud are a pretty good representation of where it's gone.  I had intended for it to be just one massive riff after another: I had fairly one-dimensional kind of ambition for it to be honest!
I just wanted it to be huge and anthemic and so on, and then we made Dead Son Rising, which isn't like that at all.  I really enjoyed the variation of that album, so I started to think that these monster riffs weren't the way to go with Splinter.  Instead, I started to write in quite a different key.
Splinter is actually a lot more varied in terms of tempo, feel, and production tone than the Soundcloud samples suggest.  But they definitely give a good idea of what a large chunk of the album is like.
BM: I look forward to getting my mitts on it!  Thank you very much for your time, Gary.  Good luck with the show and the rest of the year too, it sounds like it's going to be a big one with the tour and your much-anticipated twentieth album.
GN: Thank you very much!
Gary Numan will be playing Leamington Spa Assembly on Friday 7 June. Tickets are now available here.