The student who was killed by a taxi in Leamington during the early hours of Friday morning has been named as first-year English and French student Archibald Wellbelove.
Archie is thought to have been walking home from a night out when he was hit and killed by a black cab.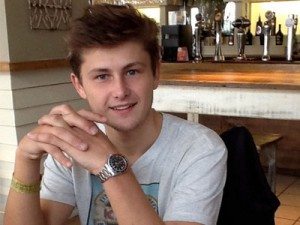 The 18-year-old from Biggleswade in Bedfordshire was said to be a talented drummer and played rugby for Bedfordshire County and Bedford School.
Archie's brother also studies at Warwick.
His family have paid tribute to the 18-year-old: "Our beautiful, intelligent and very witty son Archie, has tragically been taken from us.
"He was above all a very kind and loving soul, who brought happiness to all around him.
"He will be sorely missed by all who had the pleasure to know and love him, especially his Mummy and Daddy and brother and sister Henry and Mathilda."
The incident took place at approximately 3:50AM on Friday on Kenilworth Road. A damaged black cab was found at the scene.
A spokesperson for Warwickshire Police told the Boar: "Obviously enquiries are at an early stage and officers will be preparing a full report for the coroner who will open an inquest into Archie's death. At the inquest they will look at all the reports as there will be a post mortem too and come to a conclusion on the cause of death.
"Police are keen to hear from any witnesses. It appears Archie was walking home after a night out and maybe other students were walking the same route and may have seen the taxi just prior to the collision. We'd be keen to hear from them on the Major Investigation Unit Roads contact number 01926 415415."
In a statement, the University described Archie as "a charming young man", with students and staff speaking fondly of his "jovial energy and kindly, considerate, manner".
Vice-chancellor Nigel Thrift said: "This sudden death brings great sadness to all of us in the University community. Archie's family and friends are very much in our thoughts at this sad time."
Warwick Students' Union (SU) issued a statement this morning, expressing deepest condolences to friends and family.
Affected students are also advised to make use of the range of counselling services offered by both the SU and the University.
Follow @BoarNews on Twitter for updates as soon as we get them.