With thanks to the fashion weeks in London, Milan, New York and Paris, our 2019 wardrobes have already been decided.
2018 saw the rise of cycling shorts, utility trousers, disco chic flares, noughties style, animal print, the list goes on. But as we see in the new year, we also welcome a wardrobe refresh – but don't worry, no need to lose the animal print just yet, that trend is still flying into 2019.
From the cult buys of the summer to your new staple wardrobe items, here are all the trends that will flourish in the upcoming year.
Tie-Dye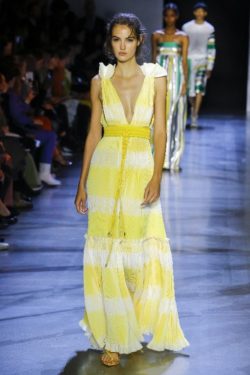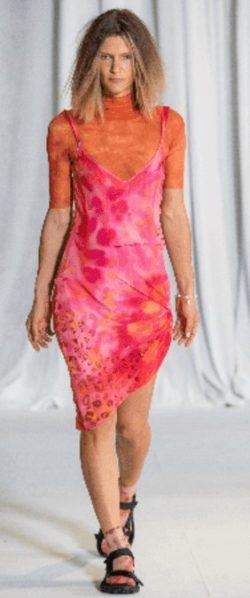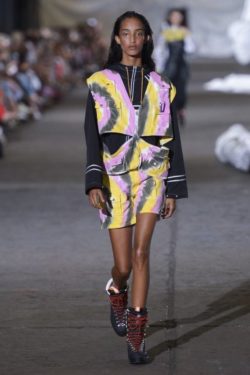 If you're not one for colour then 2019 is the year for you to expand your wardrobe. The 60s tie dye look is back and looking to be bigger than ever. Its versatility is what Stella McCartney, R13 and so many others are excited about this year. An athleisure jumper is an essential item in the California girl uniform, or a chic two piece for the classier look, and expect tie dye maxis to be all over the beach this summer.
Flats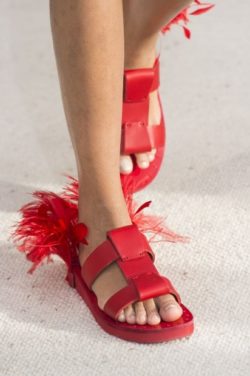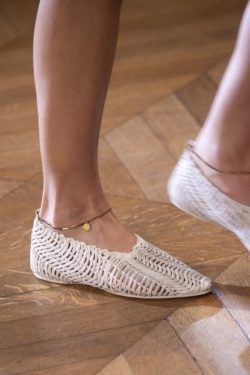 Gone are the days of Sex and the City's ideal of 6" heels or nothing. This year we are (warmly) welcoming the fancy flat and frankly we are jubilant about it. Many runways in this season's shows were bought down to earth by ditching the heels for some more comfortable footwear.
And after all, if its good enough for Valentino then it's good enough for us.
Neon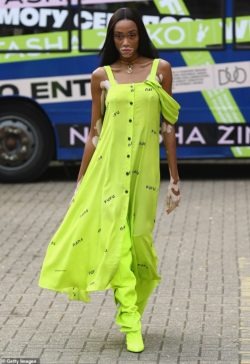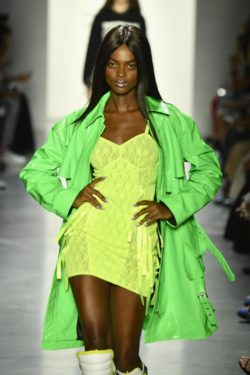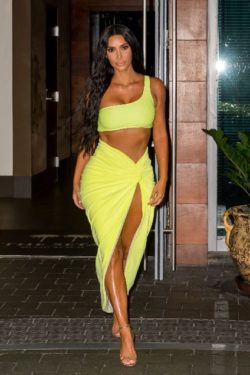 This vibrant, zesty and super exciting trend is looking to be very big this year. All across runways we saw neon dresses, suit jackets, skirts, capes, you name it, neon is all over it. The usual wardrobe staples have been flipped to become vivacious, daring head turners, and we are here for it. We certainly won't be drooling over pale pastels when neon is back on the scene. Big thank you to the Kardashian clan for bringing this trend to the high street.
Puffed Shoulders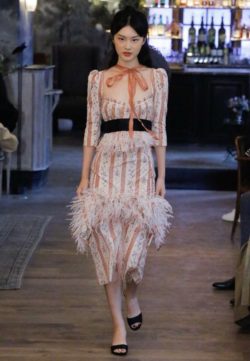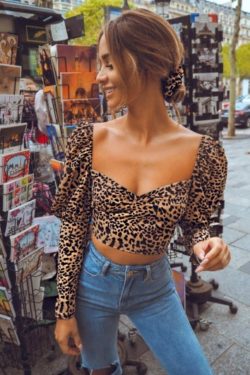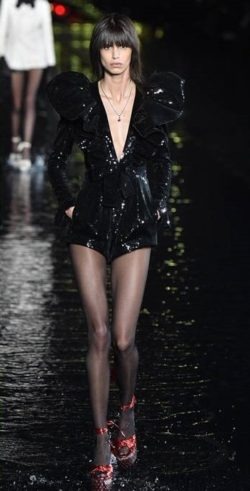 We're heading back to the 80s. Bold shoulders are getting a new twist with the puffier the better being this seasons motto. You can finally ditch the bardot that's been clinging on for so long. The catwalks are all over this trend, being seen in Saint Laurent, Mara Hoffman, Brock collection and many more, but the high street are also falling for this romantic style.
Puffed shoulders crop top with a square neckline is bang on, or opt for a more classic feminine romance look with the prairie dress.
Fringe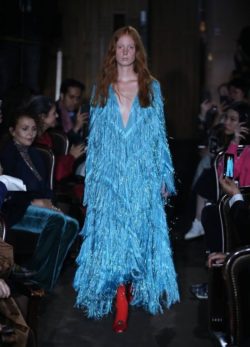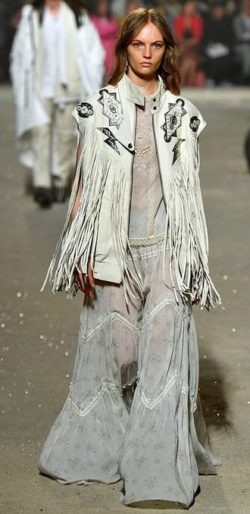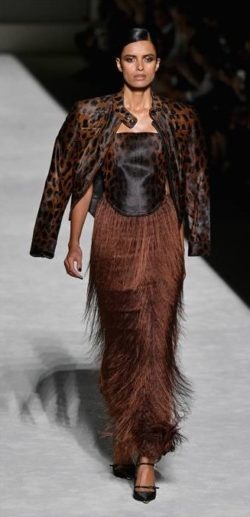 As part of the hippy modernism or neo boho trend, we see the return of the fringe. Coach, Tom Ford and so many other designers blessed us with fringed bags, skirt, jackets and everything in between. We're not sticking to the basic brown untreated leather fringe, 2019 is the year of fringing every fabric you have. Sequins? Denim? Chain tassel? You'll be wearing fringe on your ears, feet and anywhere else you can squeeze a tassel in.
The cult buy of summer 2019 looks to be Jacquemus' beach bag.
Bold hats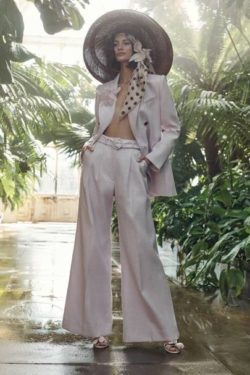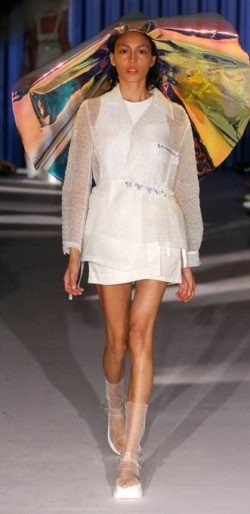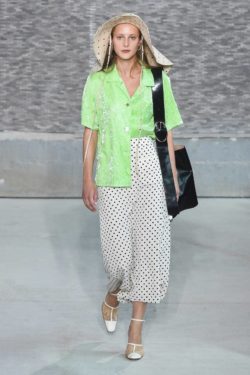 HELLO CARRIE BRADSHAW.
This year's catwalks have taken a head first approach. Headbands, bucket hats, cowboy hats all made notable appearances on our favourite models during S/S19 but by far the prevailing hat is the biggest one.
Last year, Jacquemus' 'La Bomba' conquered Instagram with all of the celebs adorning this style and now other brands are looking to take this into 2019 too. Our skin will be thanking us for the fashionable shade.
Related Posts