The stage was set with everything Chris Cox needed to work his magic and trickery: a flat screen monitor, two flip charts and a cuddly toy ferret, lying on a typically student bookcase. And that's providing you're the type of student who has an unsolved Rubik's cube close to hand. Clearly, Cox was one of those students. When he first wandered onto the stage, you could be easily forgiven for thinking that he was yet another typical Warwick student: young, nervous and undeniably nerdy. However, he soon had us completely engaged by throwing his jumper-wearing ferret into the audience to pick out participants, who would later join him onstage. Thanks to the ferret, the majority of those watching in the small, studio theatre became part of the act (did he perhaps steal this from Darren Brown?) This isn't a show for those who like to shrink away from the spotlight and the more the audience gives, the more they'll get out of the experience.
Cox ticked all of the boxes for making this kind of show a success: great with names, likeable and an unbelievable memory. He strung together impressive feats of mind reading, with cringe-worthy jokes, alongside telling us about how he fell in love and had his heart broken. This was a compelling and ingenious way of linking his great range of tricks. Throughout the show, it was the audience's job to 'guess' what his ex-girlfriend looked like and the details of their first dates. Somehow we were always right. We were asked to suggest to him any action to act out that people think could of, within reason! How he managed to guess that someone wanted him to mime patching goats together with Velcro is completely beyond me. In fact, for someone who claimed to be completely unable to read minds, the show was highly convincing.  So how does he do it? Is it a helpful aid backstage? Is he a mind reader? Or are we really all that predictable?
Fatal Distraction seemed to appeal more to a mature audience who, if this audience was anything to go by, will absolutely love it. Students in the audience were definitely few and far between. Although, this could be explained by the fact that everyone else was cramming in the library, or that few students have £11.50 to spare for a fairly short performance in exam term. It is an undeniably hefty sum in a world where productivity for the majority, from Warwick at least, is directly dictated by the number of library coffees consumed in the last hour.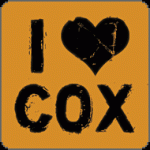 However, if you have the spare cash, then I'd really recommend seeing Fatal Distraction; it really is like Darren Brown but much cheaper. But I'd mainly see it because Cox is highly entertaining, and if one arts student has managed to escape the apparently inevitable choice between grad. schemes and unemployment, then we should applaud him. And you'll get a free 'I Love Cox' badge, so what's not to like? Having finally fully recovered from his break up, Cox says that all he wants now is a good review, and I'm more than happy to oblige with this one.
Chris Cox performed his touring show Fatal Distraction at Warwick Arts Centre. Details of the tour can be found here, including an appearance on 24 June at E4 Udderbelly, London Southbank.
Related Posts